Here are Telecare Choice, we realise how important it is to get a Telecare Alarm installed, set-up and running in your home. That's we offer free 24-hour delivery on all of our alarms, and on our Telecare Accessories. Our service is available throughout the UK so ensure that we can help as many people as possible.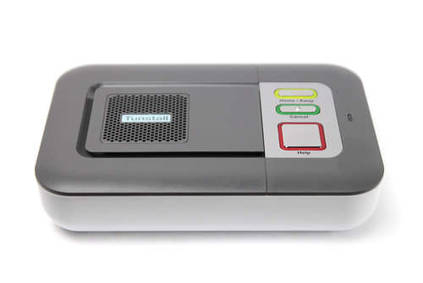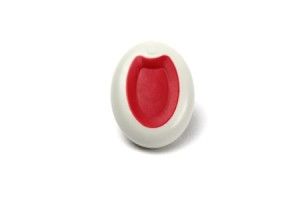 Communication

Powerful speaker/microphone so that even those who are hard of hearing can communicate with the monitoring centre.

Increased safety

The alarm will continue to function in a power cut for up to 40 hours on a battery backup, meaning that the user is still protected even when the power goes down.

Modern Design

The small, discreet alarm unit will subtly fit in nicely with your existing decor.

Added extra

Incoming phone calls can be answered by pressing the pendant and speaking to the caller over the unit's loudspeaker - a bonus for those with decreased mobility
Wear it your way

Despite its name, the pendant can be worn multiple ways including on a wrist strap, on a neck cord or on a belt clip.

Fits in to your life

The MyAmie Pendant fits in with the user's life and can be worn at all times. The button itself is concave so that users do not have to worry about accidental alarm calls.

Waterproof

The bathroom can be more hazardous for those with mobility issues. That's why the MyAmie Pendant is waterproof so it can even be worn in the shower.

Longevity

The Telecare Pendant has a battery life of up to seven years. When it starts to run low, a free replacement will be sent.
Pricing Plans
Telecare Choice offer two simple price plans to ensure that you can get your personal alarm up and running as soon as possible.
Of course, both of our price plans come with free 24-hour delivery so that you can have your new alarm and pendant installed sooner, rather than later.
Once installed the alarm user will be covered by our 24-hour Monitoring Team. Should they need help, day or night, all they need to do is simply push the Telecare pendant and a member of the team will respond within seconds.
The Monitoring Team will then take appropriate action to ensure the user gets help - whether this is contacting a relative or the emergency services. Ensure help can gain access to the property with a Keysafe.
Yearly
Save £20
Best value long term. One annual payment
Choose this option for the best available price for your telecare alarm
Setup fee £39.00
24/7 Monitoring
1 Year Initial Term
Monthly
Low up front cost followed by monthly payments
Choose this option for the benefits of a telecare alarm with the cost spread over manageable monthly payments
Setup fee £39.00
24/7 Monitoring
2 Month Initial Term